Our lawyers are experts in Immigration Law and Spanish Citizenship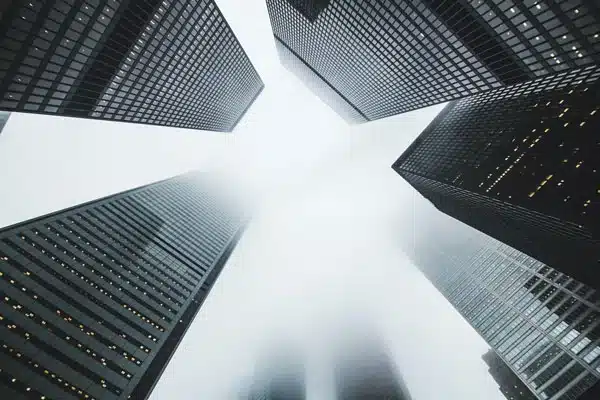 GARCÍA DE CECA is a leading immigration and tax law firm, established in 1979. We are headquartered in the business district of Madrid (Spain). Our lawyers are experts in Immigration Law, Spanish Citizenship, and Tax Law (especially in the special tax regime applicable to workers posted to Spain, known as the "Beckham Law").
Are you looking for an experienced investment consultant? Our team provides expert advice on investments in renewable energies, F&B, commodities, and purchase and sale of real estate assets. Our team of experts will help you make the best investment decisions!
Do you want to sell your products in China? Our comprehensive consulting services provide foreign companies with the knowledge, perspective, and experience to ensure their business success in the Chinese business arena. Get strategic advice on the legal and financial aspects of doing business in China.
GARCÍA DE CECA Law Firm founded in 1979
Upon its foundation, the firm was mainly focused on criminal law, especially on monetary crimes (today more commonly known as financial crimes), foreign investments and banking law. Over the years, other lawyers joined García de Ceca, widening the scope of our services into other disciplines such as immigration law, tax law, administrative law, corporate law, or real estate law.
One of the partners of García de Ceca developed part of his professional career in China, (between Beijing, Shanghai and Hong Kong). He has extensive knowledge about doing business in China, understanding Chinese mentality and Chinese culture, and is one of the first Spanish lawyers fluent in mandarin Chinese.
At García de Ceca we can communicate with our clients in several languages such as mandarin Chinese, Portuguese, French, Italian, English or Spanish.

非常棒的律師樓,宋律師超級負責任。 這次回西班牙買賣房子,朋友介紹了Carlos 宋一明律師幫我這個不太懂西班牙語的人操辦此事。宋律師是西班牙人,但是中文很棒,說寫都沒有問題,超級負責任,從銀行開戶,到公證處,全部親自陪同,耐心解釋,最後房屋買賣合同也認真看過改過,以保證順利的完成了最後公正書的簽字。 以後再回西班牙有什麼事一定還會去找宋律師幫忙
Very professional, all I had to do was ask and everything I needed to be done was done no questions asked. Looking forward to working with Carlos again
Carlos非常专业,谨慎,帮我我一个大忙!就是因为他的建议,我才可以现在也在我热爱的马德里工作生活。办公室地点很中心,很好找。Carlos is the most professional, considerate and understanding lawyer that I've ever met in Madrid. Regarding Ley14, he is definitely one of the most informative and insightful lawyer. I highly recommend his office and his professional consultation on immigration. Don't worry, you know you'll be in good hand consulting with Carlos | 宋一明。Extra bonus, he speaks perfect English and Chinese!
Me asesoraron con todo el tema de contratos e impuestos dentro de mi empresa con un trato muy profesional y cercano, sin duda recomendable.
这是西班牙大法官.大律师家族,懂中文.对法律业务超常熟悉,也帮助过我法律上的事务,并且完成的非常理想.特别推荐我们华人需要的法律上的事务。
非常非常牛的大律师家族,特别专业谦虚,最厉害的还有Carlos 律师童鞋讲,还会读写流利的汉语,英语…… 特别热爱中国文化历史,人炒鸡Nice 认真,简直就是华人的福音啊👌👌👍欧洲之前 律师只存在于工作中,来西班牙才知道律师对我们移民比医生还要重要, 如果你需要法律 移民 公司 所有法律方面问题, 找他们绝对真的帮到你!点赞 !
非常好的律师事务所,非常专业,在公司税务、商业合同草拟与审核、居留办理等方面给我和我的公司许多帮助。最重要的是,作为西班牙人的Carlos先生还在中国从事法务工作多年,会讲流利的汉语,且熟悉中西两国法律法规,沟通无障碍,服务准确、及时,绝对五星级推荐!
Victor Morales
2019-08-09
Me asesoraron por un delito penal de tráfico. Un trago muy desagradable y terreno desconocido para mi. Recibí un trato profesional y muy humano. El resultado ha sido muy satisfactorio